The 35th annual Intertribal Agricultural Council Conference was held on December 6-8 2022 in Las Vegas, Nevada.
Every year the Intertribal Agricultural Council (IAC) conference brings together people from across the country to share knowledge and discuss issues in the world of Native agriculture.  This year's event was one of the largest ever, hosting close to a thousand people.  Attendees included agricultural producers, USDA department heads, non-profit organizations, individuals from land-grant institutions, and, according to attendee Trent Teegerstrom, "anything you can imagine…anyone who deals with climate, agriculture, or tribal" issues.  Sessions covered topics from taxation to new developments in agricultural technology.  One of the conference's most important outcomes was its ability to enable collaboration and conversations between people "from California to Connecticut".  This article shares insights and highlights from an interview with Trent Teegerstrom about the conference, providing an insider perspective on current issues in Native agriculture.  Teegerstrom is the associate director of the University of Arizona's tribal extension program, as well as the tribal extension and agricultural producer coordinator for Native Climate.
Coming Challenges
Going into 2023, producers face numerous environmental and economic issues.  One concern mentioned by many attendees was drought.  Drought has many direct and indirect impacts, including the spread of wild animals into ranching land and the potential predation and disease which they bring with them.  Even though the Southwest has had some rain this year, Teegerstrom explained that "if you look at the long historical data on this, we're still in this megadrought and that's been shifting animals around and it creates these shortages. And so animals have to move around to find different areas and they don't care about state lines or county lines, or tribal land versus not." Whether it was the spread of wild horses, or the death of livestock from toxic algal blooms, animal welfare was a pervasive concern at IAC. The priorities of the Native Climate project – addressing climate change in tribal communities with a combination of western science and Traditional Ecological Knowledge – were shared by many at the conference. 
Climate was "front and center with a lot of stuff.  It melded through a lot of the speakers and a lot of the groups that were there… they all touched in some way on climate, resiliency, range and resource management, everything that we're touching in our project."
According to Teegerstrom, the other main problem facing producers is an economic one.  Native producers, he said, should be aware of taxes on loans and payments, as well as other possible economic implications of the FSA's loan payment program.  The finances of agriculture are complicated, sometimes even more so for Native producers.  "A lot of the producers are potentially going to be impacted by the tax implications of this program, but there are resources and tools being developed to assist the producers," he concluded.
Highlight: Native Foods
On Tuesday, December 6, the conference hosted a luncheon featuring all Native foods prepared by Native chefs.  The occasion was a valuable opportunity for producers to showcase their foods, and for Native cuisine to be front and center.  Food booths also sold products such as salmon, olive oil, and grains throughout the conference.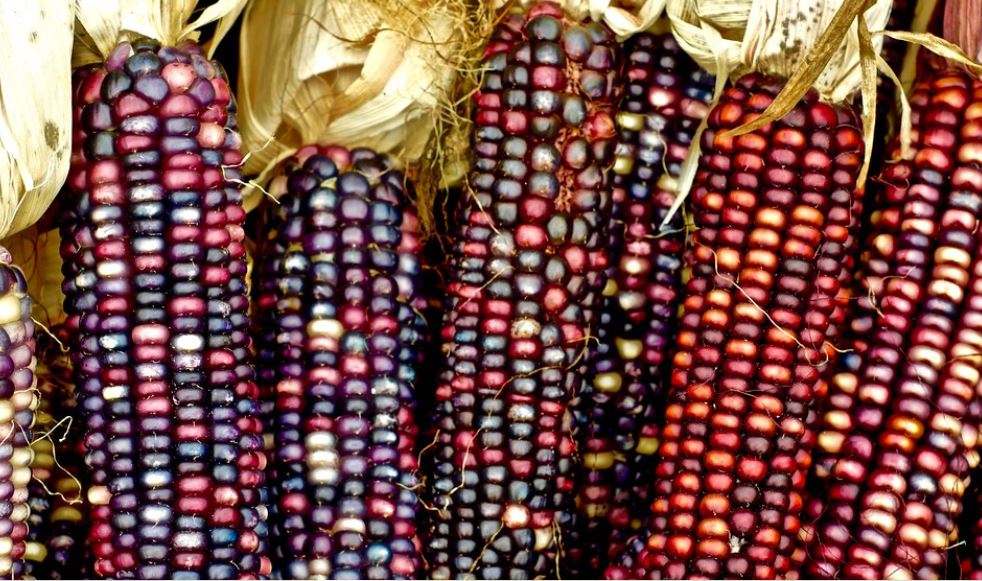 A Brighter Future
As challenging as some conversations were, others brought cause for optimism.  Growing awareness of climate change and the severe impacts it can cause means that producers are doing more than ever to effectively address it.  Included in these efforts are new weather monitoring systems, such as that which Teegerstrom and others at the University of Arizona plan to establish in Arizona, and seed sharing and banking programs to preserve Native crops.  These seed sharing programs can be difficult to implement as native plants and crops are valuable and protected cultural property, but conversations at the conference heralded a new degree of collaboration and cooperation between tribes on this very important issue.  
Highlight: Addressing the issue of Missing Indigenous People
Drew Landry of the Blackfeet reservation, who attended the conference, shared his efforts to combat the tragedy of missing and murdered indigenous people in his community in Montana.  His website, accessible here, allows people to quickly report missing persons to law enforcement and enter tips on current missing persons reports.
Lessons from the IAC Conference
In many ways the IAC conference is unique.  Besides focusing specifically on indigenous issues, it is an agricultural conference which addresses far more than just agriculture.  Teegerstrom described it as "community driven and family driven," adding that "the issues facing the communities overall, that's what drives all the conversations".  This approach aligns with an integrated view of individuals, communities, and the ecosystem, one followed by many tribal communities and by the Native Climate project.  Additionally, the conference brought together many people who otherwise would not have a chance to collaborate.  "When we go home, we're only focused on our own little areas," Teegerstrom remarked.  The conference provided access to a wide range of perspectives and resources, allowing participants to leave with a plethora of new ideas and connections.
View the Conference Agenda