Writing for People, Writing for land

For Native Climate reporter intern Robin Smuda, the story of climate change in Northern Nevada is about more than just rising temperatures and decreasing precipitation.  It's also the story of human events: the loss of Washoe cultural resources such as pine nuts and hímu, overuse of water resources by industrial ranchers, gentrification, and adaptations to challenging circumstances. Understanding these local climate stories is essential.  "At this point climate change is assumed… I want it to be about how these things are impacting individuals."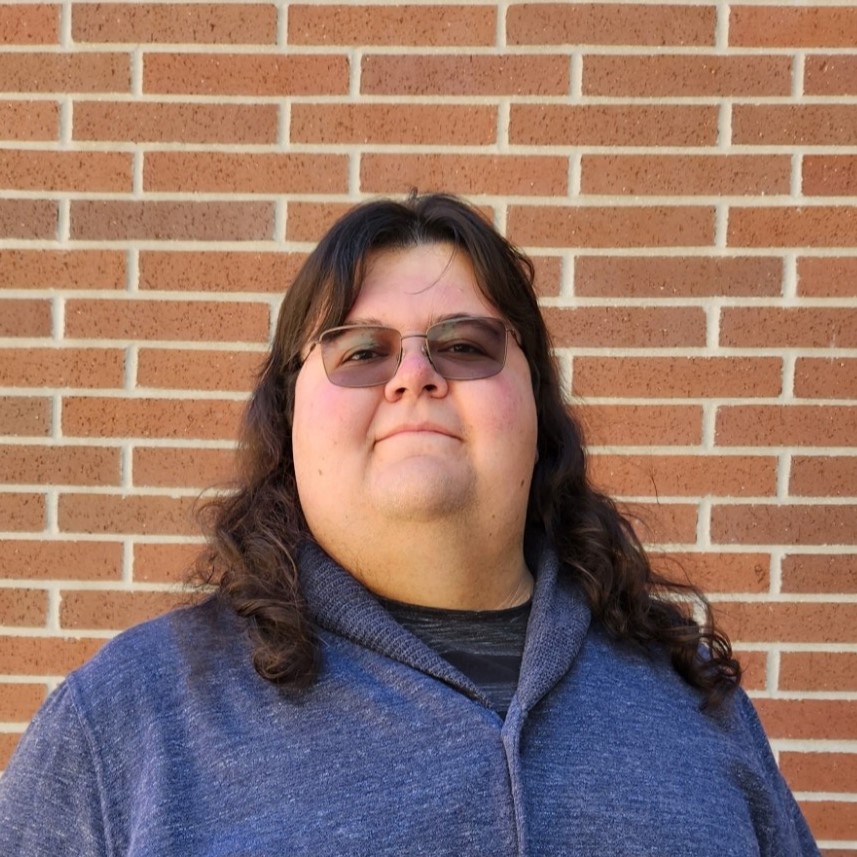 Robin Smuda, Native Climate Reporter Intern
A Changing World

Speaking to Robin about climate issues in Northern Nevada, it's easy to see why writing about these issues is so important to them.  Robin tells a story familiar in many parts of the west: aridification elsewhere leads to movement of people, which leads to more drought where the new population exceeds the limits of the area's natural resources.  "Where I live a lot of people from drier states like Texas, New Mexico, and Arizona come up to Northern Nevada because it used to be cheaper," they explain. These new arrivals led to both gentrification and depletion of water resources.  "The Carson River has never been higher than I'd say a tenth of what its actual banks are, my whole life," Robin says, attributing the change to river drainage for new housing developments. They recall a time when "the need of water was so great that they must have the hit the bottoms of the wells because you could taste a change in water from Gardnerville's tap and see calcium deposits on sinks and baths." The issue is one the Washoe people are intimately aware of.  An old legend describes a giant's grinding stone, thrown into the lake so that nothing could have it.  Nowadays, the water level is so low that the rock itself has become visible at the bottom of the lake.  
While the climate applications of these stories are clear, it was originally the cultural aspect which drew Robin's attention, inspiring them to pursue a degree in cultural anthropology at the University of Nevada Reno.  They hope to continue on to a graduate degree in Ethnoarchaeology, a discipline which has the appeal of "bringing personal experience to the forefront."  Robin's interests reflect some of the priorities of the Washoe tribe, who have been working to share their cultural heritage through designing exhibits at the Museum of Nevada.  It was through conversations at this museum and the University of Nevada Reno that Robin came across the Climate Reporter Internship.  When the opportunity to connect cultural and environmental issues through the internship came up, "it felt a little tangential… but it turned out to be a good fit," with more and more connections between their field of study and climate change issues becoming apparent as Robin worked.
Telling Climate Stories
Robin's approach to climate reporting has been community-driven. "I try to make it as much from the community as possible – I try to get the viewpoint of the area, and change the question if need be."  They are committed to showcasing the experiences of individuals in their work, and making the climate crisis locally relevant.  Conversations often lead to new ideas, and a few sentences can very quickly become paragraphs; the biggest struggle is trying to narrow down big concepts into a concise article.  Throughout their work, Robin credits their grandmother, along with Herman Fillmore, director of the Washoe Tribe's culture department, and Melanie Smokey, higher education advisor, weaver, and herbalist, with providing advice and support.
To read some of Robin's work, check out the posts shown to the left here, or head to our resilience stories page.
The Big Issue: Industrial Ranching

Robin's passion for local environmental issues is immediately apparent when talking with them.  Nevada faces a lot of challenges, but to Robin "The biggest issue I see on a macro scale is that Americans' diet exacerbates this issue – the idea that we need meat every meal."  This cultural choice leads to widespread industrial ranching, a business model which often extracts huge amounts from the environment without giving anything back.

Like in much of the United States, water rights in Nevada are determined by prior appropriation, meaning that the oldest claimants to water get first priority.  However, in the Carson river basin where the Washoe tribe is located the "oldest claimants" are often determined to be large ranching operations, meaning that in times of drought small businesses and native communities often go without.  The combination of drought and high water usage has dramatic impacts on the landscape, with Washoe lake's water levels reduced and Little Washoe lake completely dried up several times in recent years.  To Robin, this changing landscape represents a "very visible consumption" of the land's resources. 
The irony of the land's oldest inhabitants being denied their water rights is not lost on Robin, who hopes to someday see a more equitable division of resources.  They also advocate a return to more mixed land use, incorporating traditional ways of silviculture and maintained wilderness along with farming and ranching.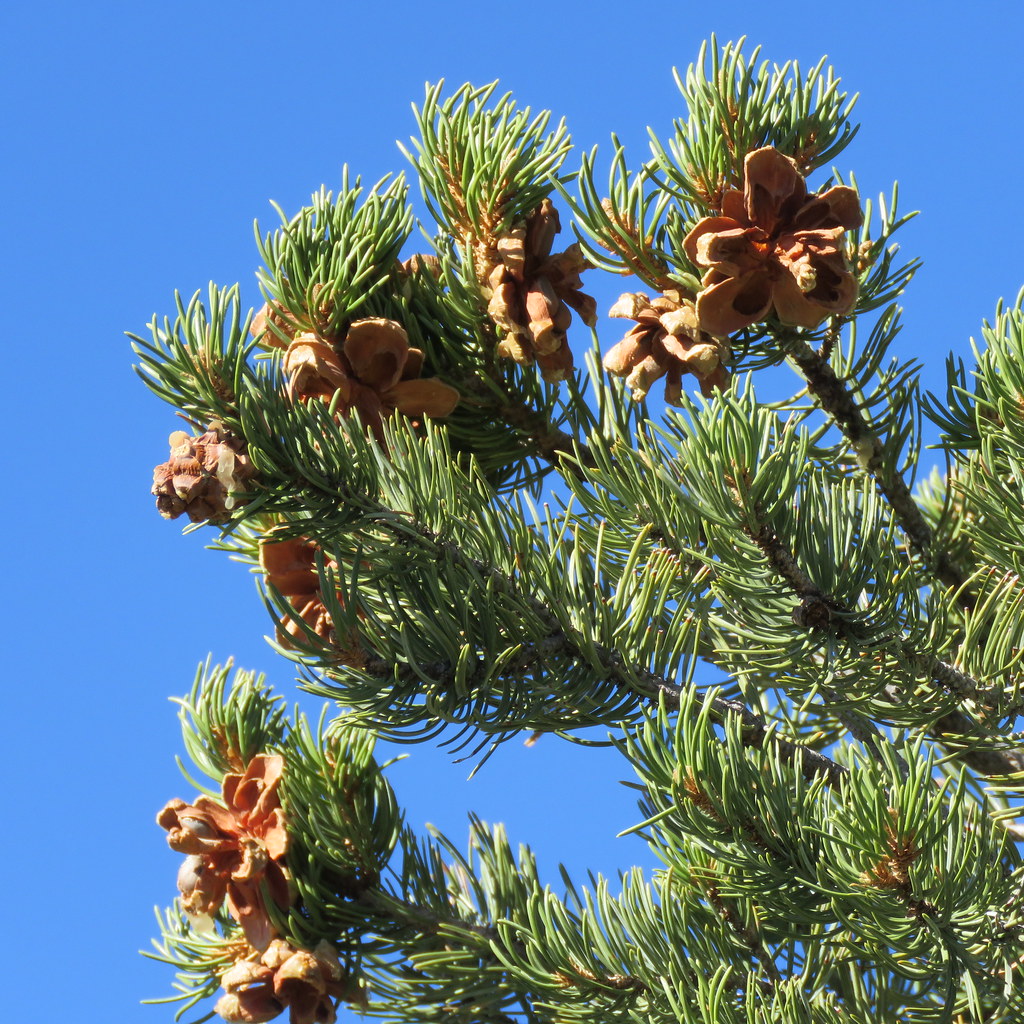 Pinon pines like the one shown above have traditionally provided the Washoe people with pine nuts, an essential food source.  Robin described how these forests were cared for and "personally cultivated by hand" in the past.
Lessons Learned
Working on tribal climate issues has its challenges.  Within a tribe there is often a plethora of conflicting opinions, and each tribe has diverse philosophies on our relationship with the environment. "[Tribes] are not monolithic. 'Native American' can encompass two continents," Robin explains.  Reporting on these issues has also confirmed the necessity of combining modern and traditional approaches to environmental change. Although cultural heritage is valuable, Robin argued that it was not enough to combat the challenges faced by their tribe, saying that "Climate change already killed the traditional way for the Washoe tribe.  We had two seasons without enough pine nuts just for our uses today, let alone if that was our main food source."  They also cautioned against stereotyped views of Native Americans in environmental research.  "It's reinforced my view that the natives are not the old shaman to give wisdom to the next generation.  That always irritated me in media."
"[Tribes] are not monolithic. 'Native American' can encompass two continents."
– Robin Smuda
In the future Robin wants to continue pursuing climate issues along with studying cultural anthropology and ethnoarchaeology.  They hope to someday be able to address wider issues facing the tribes and the environment, including industrial ranching and restoring native plants.  When faced with the daunting task of adapting to a changing climate, Robin has a simple philosophy: "We're here now – we're going to have to use here and now solutions."